In a horrifyingly bizarre story, Edinburg resident Andrew de la Garza has been accused of posing as a paraplegic in need of home care and hiring women into committing acts sexually arousing in nature for him.
De La Garza was exposed by fellow Edinburg resident George Longoria in a lengthy Facebook post that describes the events of one of his victims:
From the post:
I was contacted this morning about a particularly distressing story concerning a young mother and this man, Andrew de la Garza. He messaged this woman asking if she'd like to make some extra cash assisting him around his home. He goes in to detail explaining it would involve helping him get around, changing his diapers, etc. This woman is not a licensed caregiver in any way, she's just a young mom trying to pick up an extra buck, and $13/hour was an enticing offer. Reading over the conversation between them, I can see coded language that would tip off someone with experience/knowledge of adult baby/diaper lover fetishist (ab/dl), switching from description of regular duties to "putting me down for naps", "changing me is like changing a baby", referring to himself as a "boy", etc. But if you were a naive young woman with no knowledge of these niche fetishes…this was just an awkward man who needed help living his life.
SO, she goes to the job. She does the job. Then she goes downstairs to use the apartment manager's phone so she can call to get a ride. And guess what she learns? That man was not paralyzed. He did not use a wheelchair. He LIED to her in order to trick a pretty girl to come and "assist" him in unnecessary duties for his own selfish sexual gratification.
To be clear, I don't think that having this fetish is "wrong" or "sick", but I do think tricking people to participate in your fetish without their knowledge is wrong and sick. I don't think paying a sex worker to participate in your fetish is bad either. But the going rate for a provider who specializes in ab/dl kink is a LOT higher than $13/hour. So not only is this guy a predator but he's CHEAP too.
Well, the mother of the woman contacted Andrew's job (London's, you've heard of it, I'm sure) and told them everything. The woman called McAllen PD and was told they understood it was a terrible situation and borderline fraud, but technically a crime had not been committed. She went knowing what he expected and accepted money for it and "that's that". Which is ridiculous, because she would never have consented to such an interaction if she had full understanding of his motivation behind it, ie he was not disabled, he was a cheap kinkster. So if her consent to WIPE AND BABY POWDER HIS ASS was obtained under false pretenses, how can that be legal? This woman feels embarrassed, traumatized and helpless BUT the officer she spoke with told her "social media is your only recourse. Warn your friends."
Hence why I am sharing this with yall now.
This is absolutely not okay. And this guy relies on the shame of his victims to keep his deeds quiet. You know what's interesting? I shared this story on my snapchat first, maybe half an hour ago-AND I'VE ALREADY BEEN CONTACTED BY ANOTHER WOMAN WHOSE FRIEND EXPERIENCED THE SAME THING.
Please share this. Warn other women about this predator. Pretending to be disabled to trick vulnerable women to play in to your fetish is DESPICABLE, Andrew de la Garza, employed by London's of McAllen Texas. And the Valley will not stand for it.
*I've found out dozens of women have been contacted by this man. I'm looking at screenshots from years back. Women are talking about how he hit them up through MYSPACE or employee profiles on caregiver websites. This is a serial predator. Please contact me if you feel comfortable sharing your experiences with this man.
At the time of this writing, the post has since been taken down, however, I was able to retrieve screenshots of the conversation Andrew De La Garza had with his victim from the post: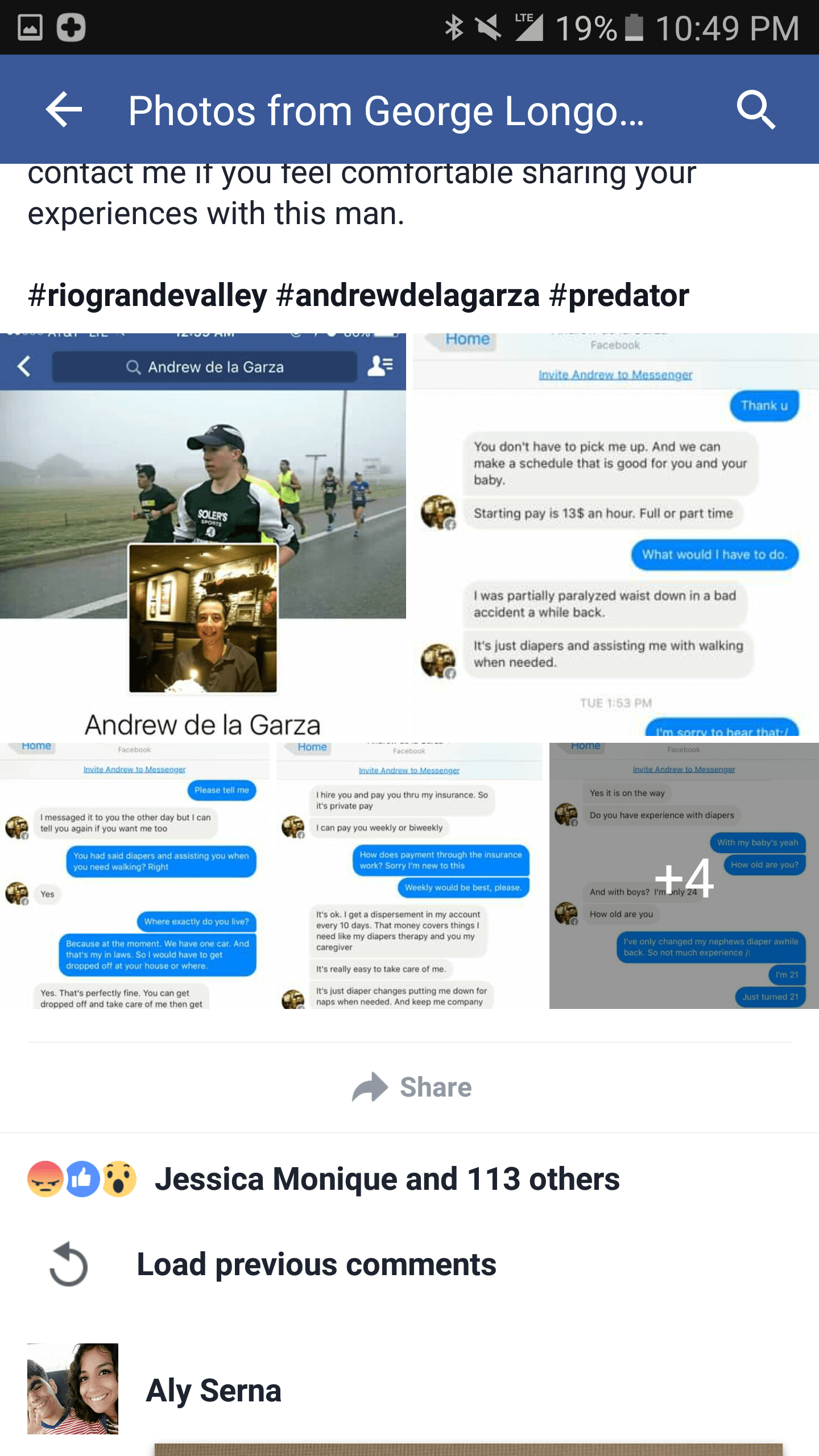 Clearly from the conversation, you can see De La Garza offers her $13/hr for home care, claims to have been in an accident, "paralyzed from the waist down," asks if she has "experience with boys because (he) is only 24" and assures her that "it's just diaper changes," "putting (him) down for naps when needed," and keeping him company.
In the comments of the post, 2 more women came forward who posted screenshots of conversations they had with De La Garza.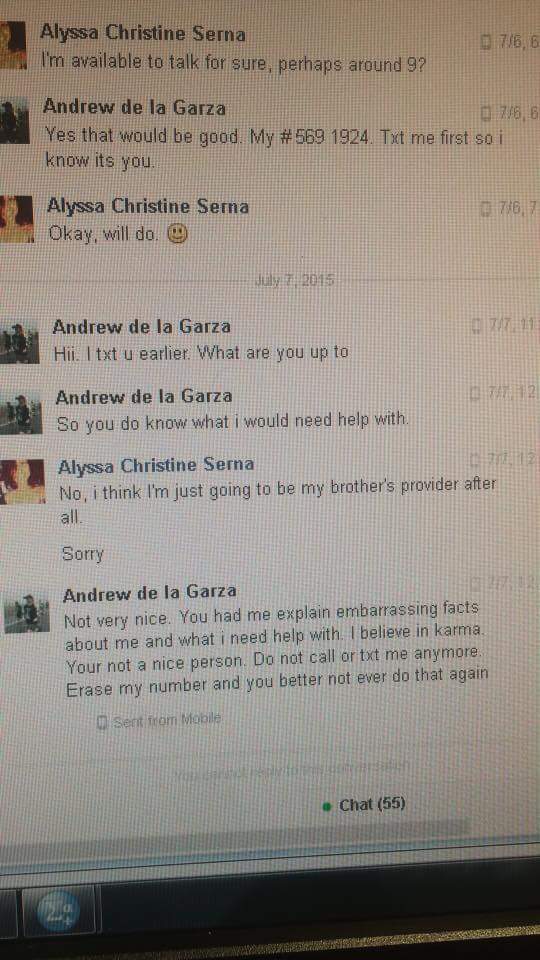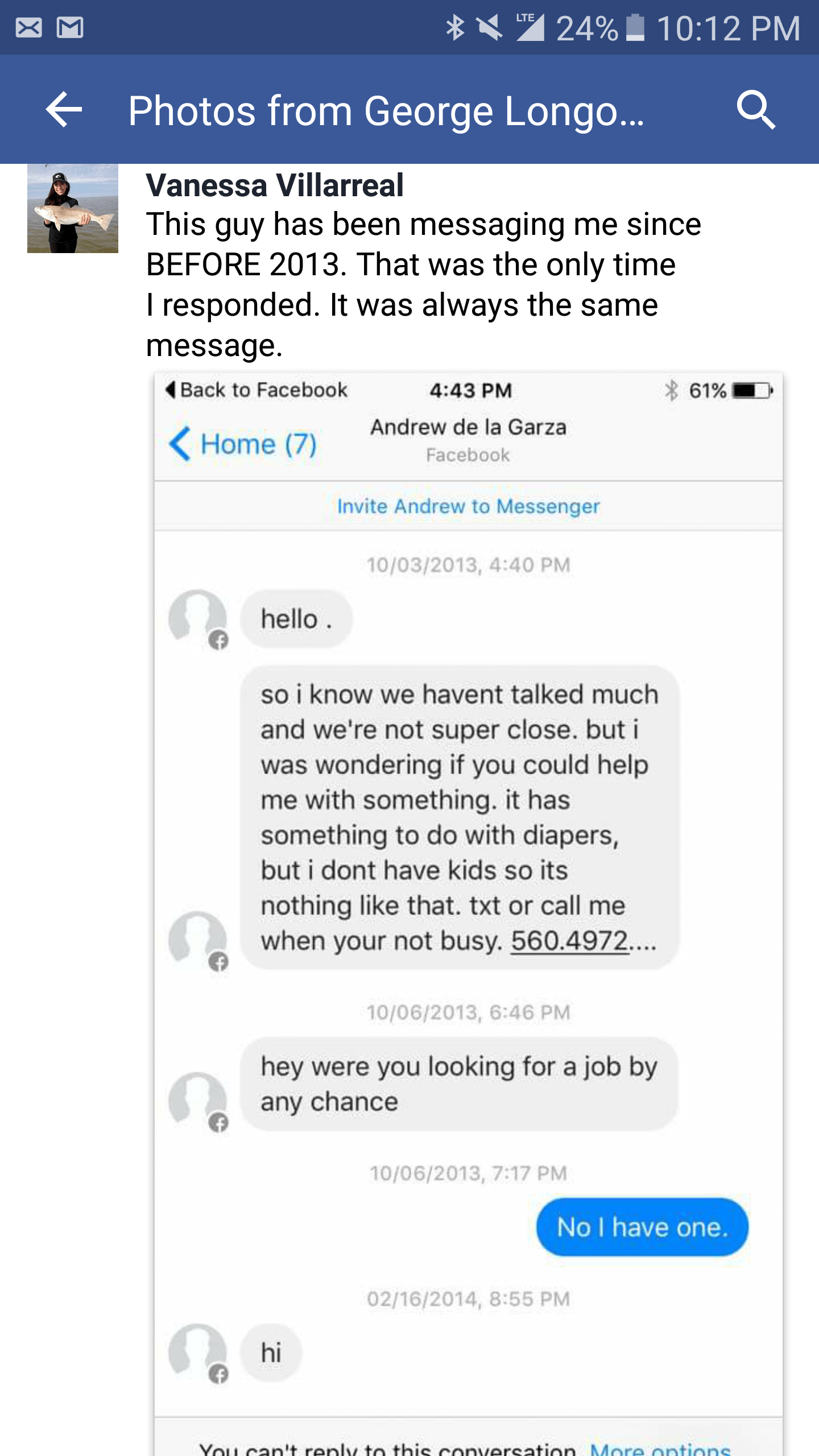 A few hours ago, London Bar & Tavern posted on their Facebook that they have terminated Andrew De La Garza.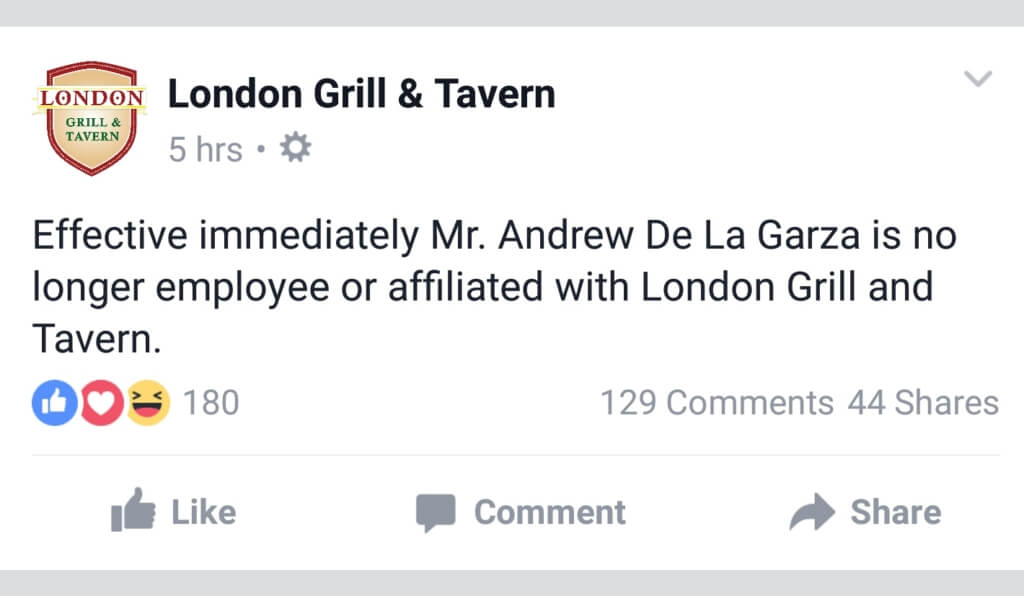 To help get to the bottom of this, The Bench Wire has sought out Andrew De La Garza for comment and have not received a reply to our messages…or our friend request =(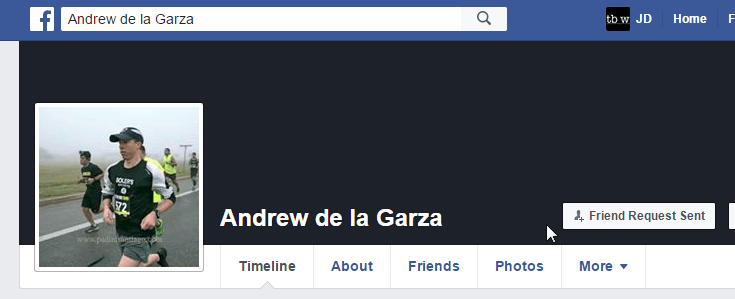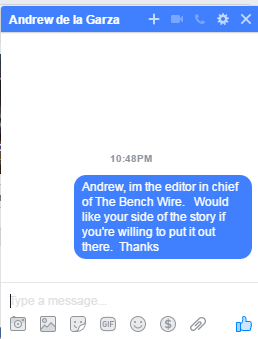 Again, at the moment, De La Garza has not been charged with any crime by McAllen or Edinburg PD. If Andrew De La Garza contacted you for home help services, we'd like to talk to you.
We'll keep you posted if we hear anything.