The Valley is one of a kind when it comes to diversity. From the racist white people, the country-wannabes, the ghetto Hispanics, the snobby Mexicans from Monterrey and the token black person in between. With all that diversity and culture mixing all over, visiting the Valley might be a little overwhelming. Not to worry, tourist: The Bench Wire is here to help.
We've stepped into a glitch in the Matrix. Welcome to Alamo.
Population
0 (?)
Do people really exist when you don't see them and have no definitive proof that they they actually exist? I'm convinced the people who you see walking around Alamo are probably Westworld hosts that turn on when real people are around.
Mayor
Diana Martinez, queen of the deepest pothole.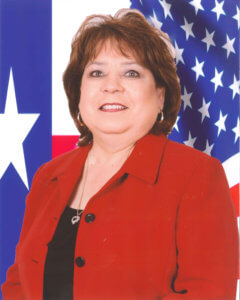 Back in 2011, Martinez ran and won by 155 votes over Robert De La Garza and some other guy who straight up claimed the city was run by the mafia. Four years later, Martinez barely clawed out of her 2015 re-election after a re-count showed that she won by only four votes. That's a 97% drop in spread. At this rate, I fully expect her to lose the 2019 race by 3.5 million votes.
Martinez, who was a member of longtime mayor Rudy Villarreal's slate, pushed for a city resolution and a Texas House Bill that would have re-named Alamo Road to "Rudy Villarreal" Road back in 2011 WHILE Villarreal was still mayor. Now THAT's a fucking power move. It wouldn't have surprised me at all if Villarreal took a dick pic and commissioned the city to have it framed and hung at city hall. If Trump is the Jesus of big-dick-swinging leaders, I'm fully convinced that Villarreal was John the Baptist. When more and more citizens rejected the idea of changing the name, the city commission folded and changed the name back to "Alamo" Road. Subsequently, Villarreal threw a bitch fit and filed a lawsuit against Alamo resident Luis Hess (that can't be a real name) for defamation after he outwardly criticized the re-naming. At the end of all of it, Villarreal was fittingly left with his dick in his hand, having lost the lawsuit and his fight to re-name Alamo Road after himself.
Why Alamo Sucks
Real question: Does anybody really notice they're in Alamo when they're zipping passed Alamo? I sure as shit don't. Truthfully, I wouldn't be surprised if  one day it's finally revealed to me when I suffer a mental breakdown that I just "A Beautiful Mind"ed the whole city up.
I'm not sure how this works, again because this city may not even exist, but 100% of Alamo's economy is Willie B's and drive thru's.
The Wal-Mart? Inside, it's actually a Willie B's.
The Mercadome flea market? It's another Willie B's.
The Willie B's? It's another OJ's drive thru.
When researching Alamo, my eyes were blessed with the gift that is the City of Alamo's official website, which looks like it was built using a potato running Windows 95 around 1999. It's like the city ran out of money in their $10 budget and put together the best website two nickels can buy. I mean, just LOOK at this thing: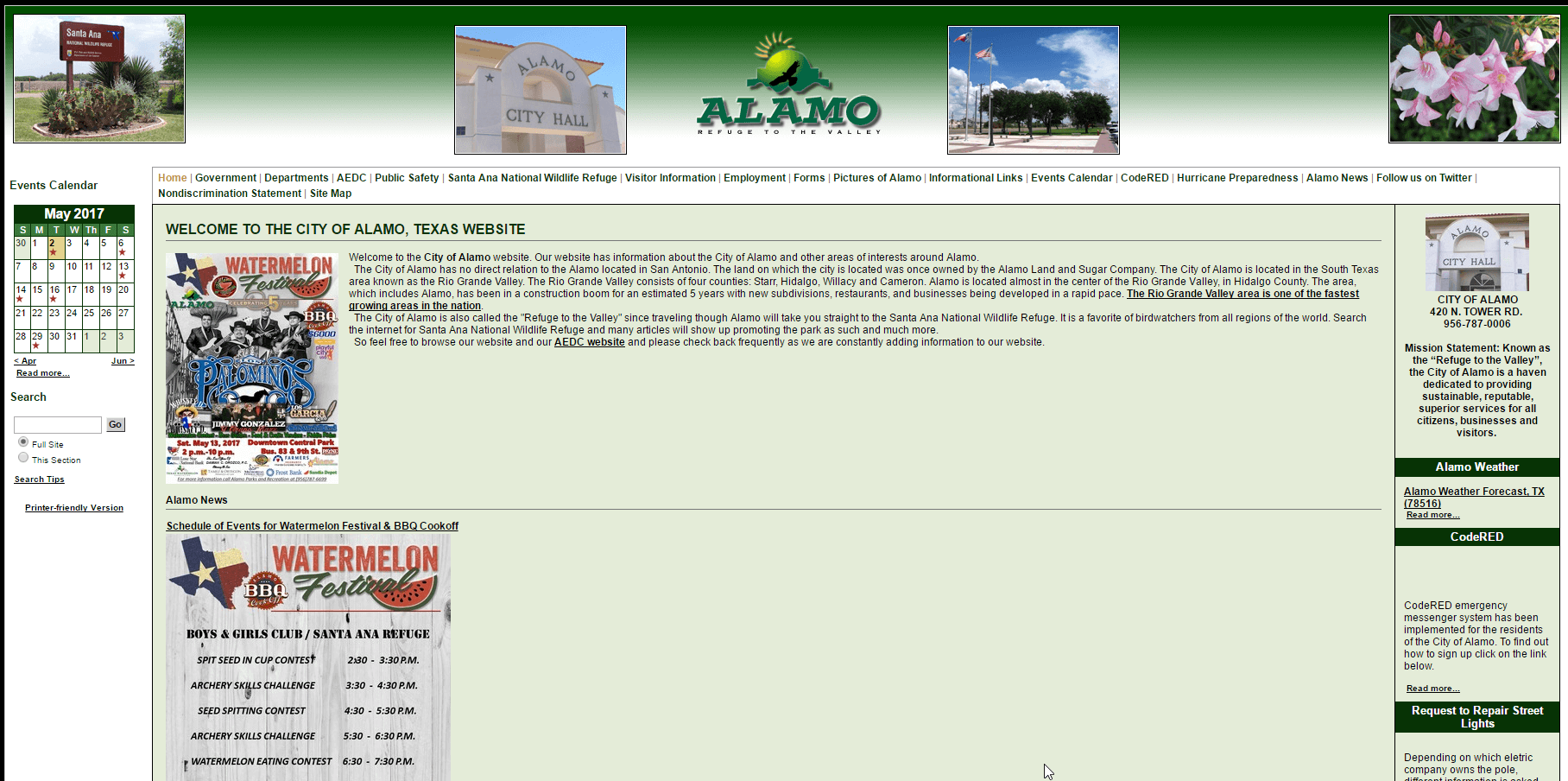 I have seen the face of webdesign hell and it is www.alamotexas.org.
It's fitting that Alamo is at the end of the "P.S.J.A." acronym because PSJA Memorial is the sad afterthought of the PSJA school district. I can tell you from first-hand experience that they honestly graduate garbage fucking people. Take a survey at your own office and I guarantee you that your WORST co-worker went to PSJA Memorial. I never have a harder time writing about a team for my "Worst RGV High School Football Teams" series than when I have to write about the Wolverines. There are really only so many ways that you can describe how shitty a football team is and I've just about said it all about this team. That school is so bad at football, Brownsville ISD is seriously considering incorporating them into their school district.
Remember Jack FM? Jack FM was the result of letting your dad own a radio station. WHO'S READDYYY FOR SLEDGEHAMMER FOR THE 8TH TIME THIS HOUR!!!!! "We play whatever we feel like" is a shitty business model when NOBODY likes what you're playing. Jack FM was a cross between a half-erect 94.5 and a half-wet KVLY with none of the charm. It was inevitable in this market that Jack FM would have to die to be replaced by Ultra, a station that answers the question "What does a Valley fresa's wet dream SOUND like?" I'm not saying replacing Jack FM with Ultra was any less shitty, but if I here that "Jeeeaaaccckk Efff Emmmm" soft spoken pretentious douchebag robot voice-over ever again, I'm gonna stab myself in the God damn neck.
Why Alamo Doesn't Suck
It probably does exist and that's it.