As a co-main event headliner for the incredibly one-sided fight between Pacquiao and a smack-talking sack of potatoes, boxers Badou Jack and Marcus Browne fought for the WBA light heavyweight title and WBC's Silver 175 title on Saturday and boy was it a gruesome bloody mess.
In the 7th round, Jack and Browne violently budded heads that left Jack with a gorge on his forehead that dripped blood for the remaining 5 rounds.
Here are some of the images from that night (Warning: Graphic).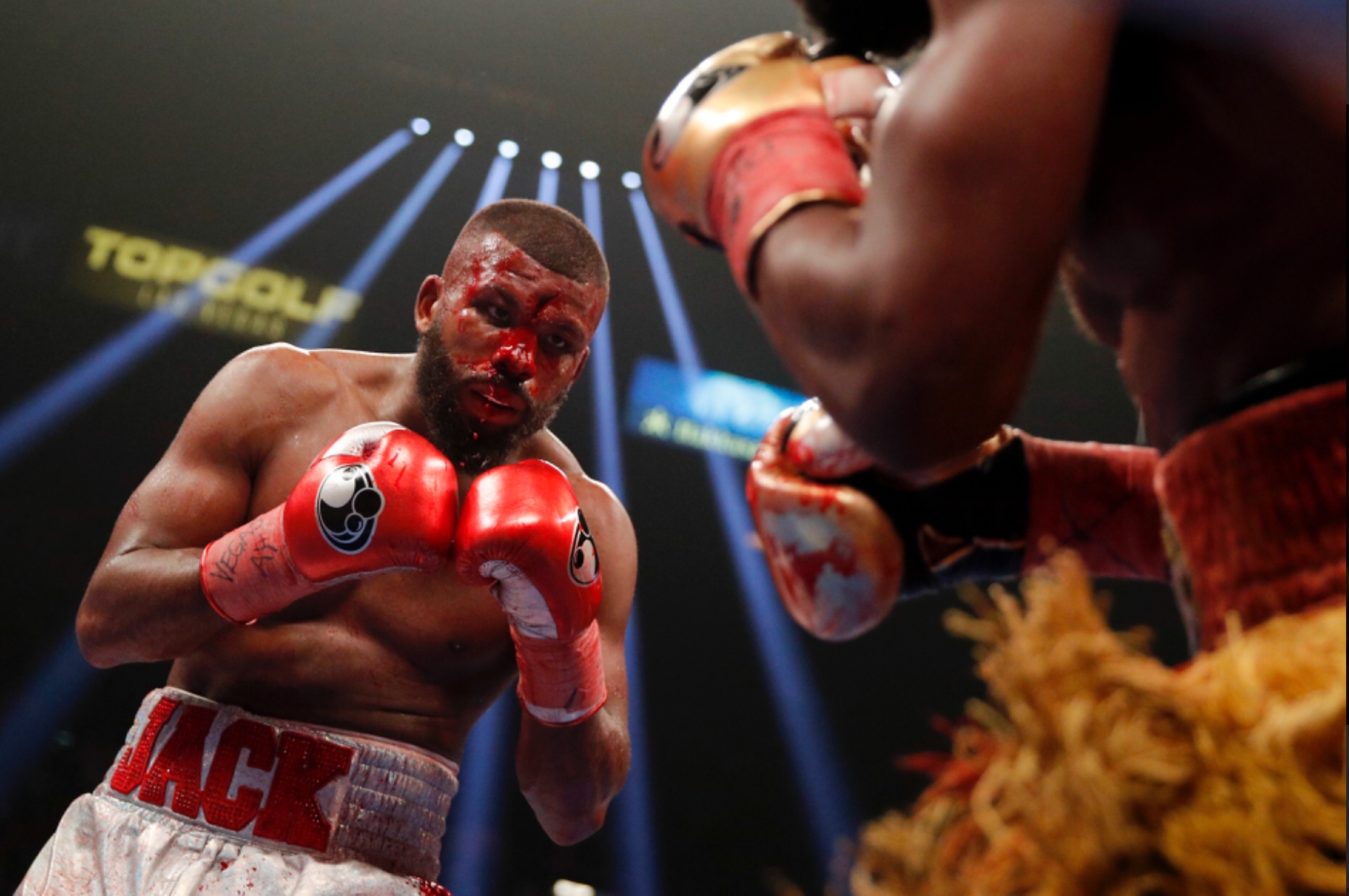 ? You can literally see @BadouJack skull pic.twitter.com/tXoY6X0BPI

— EditinKing Boxing ? (@EditinKing) January 20, 2019
This is what referee Tony Weeks looked like by the time the fight was over.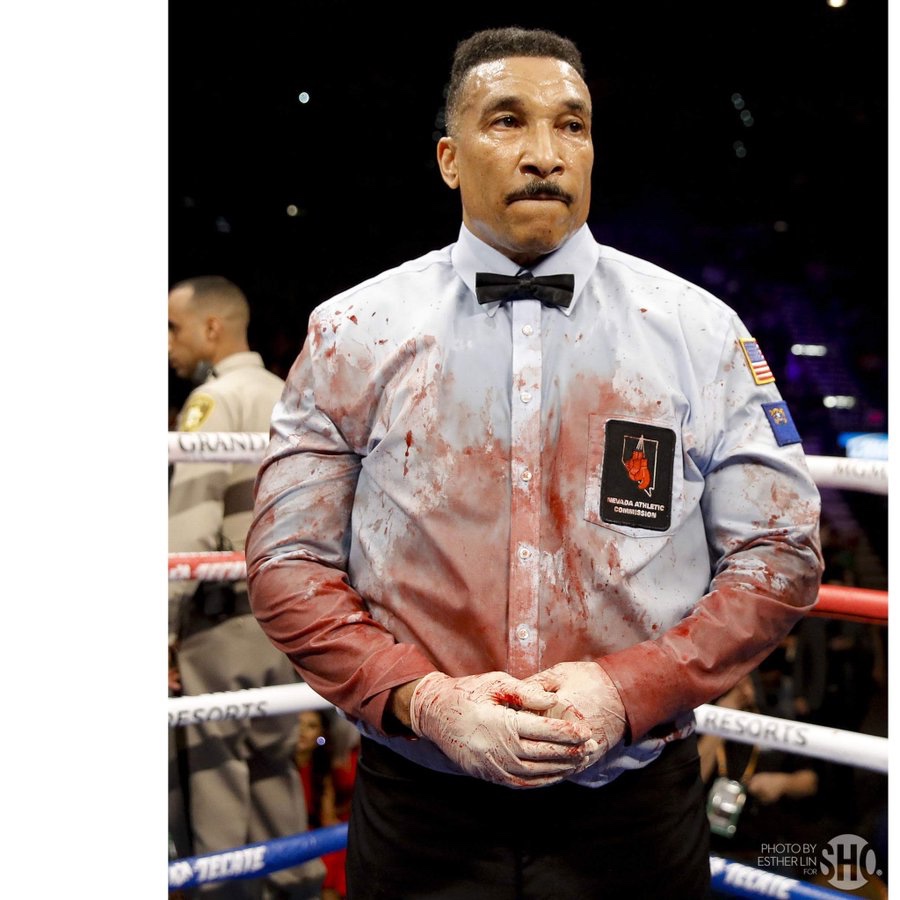 Browne won in a unanimous decision and, for his efforts, Jack got stitches and one crazy-ass story he can brag about to somebody.