Team USA wrapped up their minicamp in Las Vegas last week to prep for the 2016 Summer Olympics in Rio next August. When asked about his chances for making the 12-man roster, John Wall kinda cut the bullshit and laid it out flat.
From CSN Washington's Ben Standing
"I'll be out of the picture," said Wall through a laugh and without any noticeable trace of resentment.
"I'm just being honest," Wall continued. "Chris Paul has already won one (Olympic gold medal). Steph Curry had an amazing last year and just won the World Cup. Kyrie just won the World Cup. Russell will probably be on the team. They'll use him as a two-guard.
"So, I probably won't make it."
"It's tough, but I've been overlooked my whole career. I'm used to it. Just more motivation and fuel to my fire," Wall said. "Going into this year, (USA Basketball) is an opportunity, but my main goal is focusing on the Washington Wizards."
For a squad that can choose from a pool with the likes of LeBron, Durant, Harden, Curry, Paul, etc., there's no way in hell Wall get's a spot on this roster. But my God, man, he's a point guard for Christ's sake. And a decent one at that.
For the featured image of this article, I Googled "John Wall" and this was the first result that I got.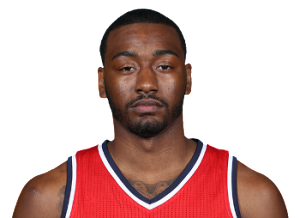 John Wall does not want to be John Wall.