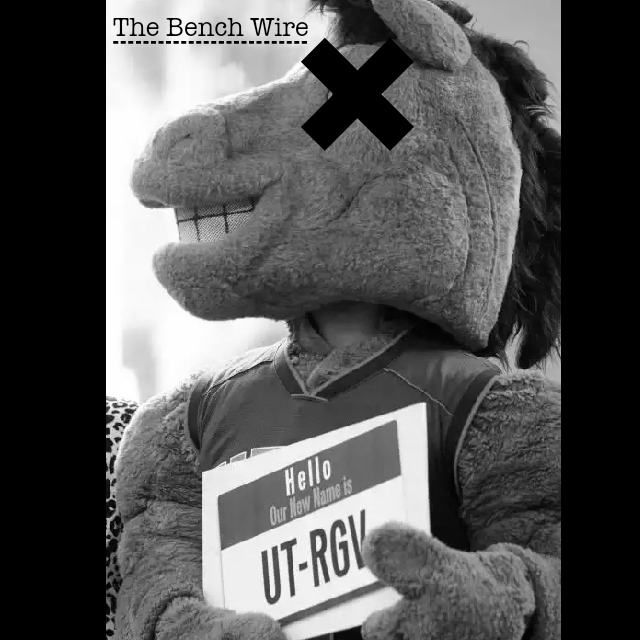 Mascots UTRGV Could Have Used and Why They All Sucked (Yes, Including Bucky)
So, we're about a few months into the Vaquero / UTRGV era, leaving thousands of UTPA alumni (and maybe 3 from UTB? Maybe?) still crying foul over their new mascot, calling for the dissolving of the Board of Regents, and for Guy Bailey's head on a pike.
Most of the crowd fervor comes from the board of regents/Guy Bailey recommending and subsequently selecting a mascot that was not one of the 10 student-survey finalists that was posted on the UT system website. Taking a quick glance of the finalist list and you really couldn't have gotten THAT upset for Guy Bailey going off the grid. I mean, when you're given a list THAT shitty to choose from, and if you have the power to make up for that list, then fucking do it. It's like if you were to ask your kids for a list of suggestions they wanna eat this week. Try it. They'll probably write down things like "Cake" or "Pizza" or "Chocolate." As a parent, you have a responsibility to not listen to your kids dumb shit suggestions and choose things that are in your kids' best interest.