Let's rummage through some crap, shall we?
"De Todo" –  by seller Jimmy Mont, McAllen, $123,456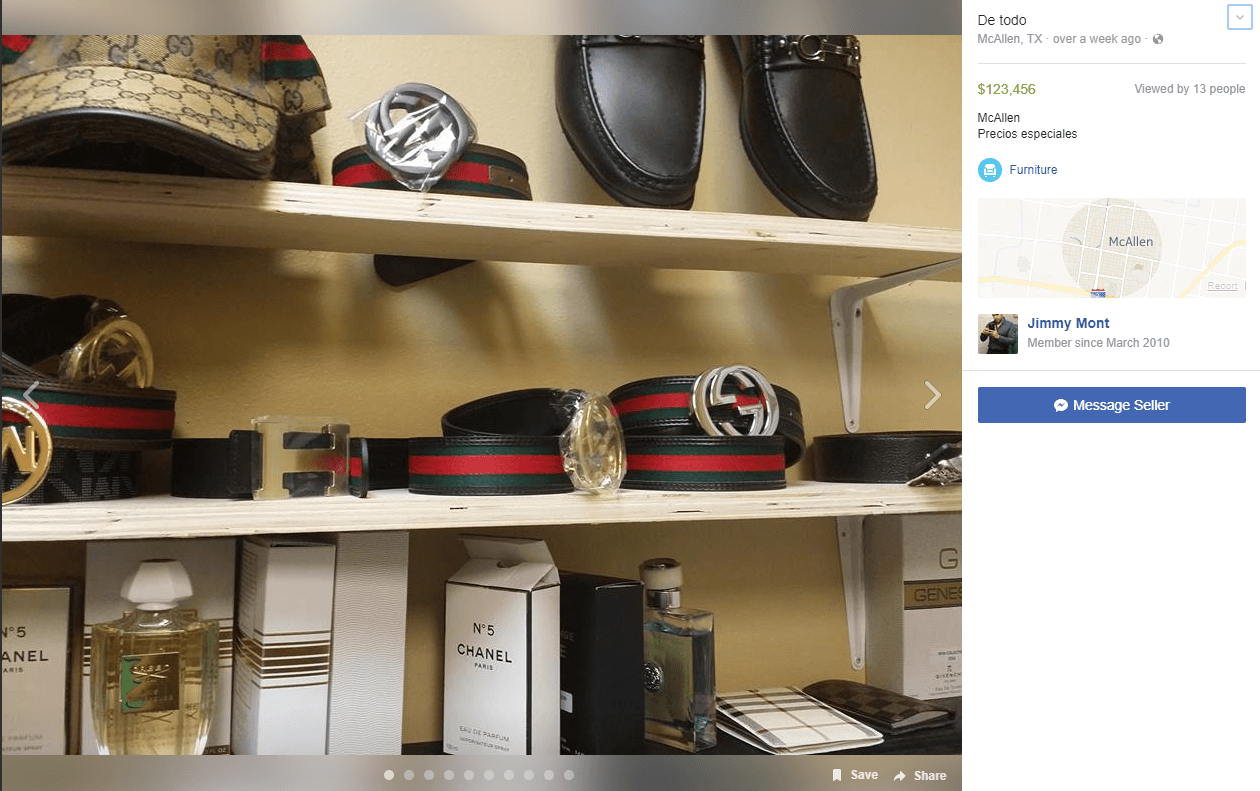 A whole host of probably fake Gucci, Hermes accessories can be yours along with a Rolex for the convenient price of $123,456. Notice that all the watches being displayed are nicely resting on one whole $100 bill, not more than that because THAT would be too gaudy, but just one so people know that he's NOT fucking around.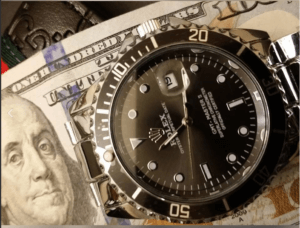 You're talking to a man who not only has one Gucci cap but THREE And FIVE Chanel No. 5s perfumes! This man has it all and I WANT it all!
SOLD!
"Netflix" – By seller Roosevelt Ramirez, Pharr, $452,788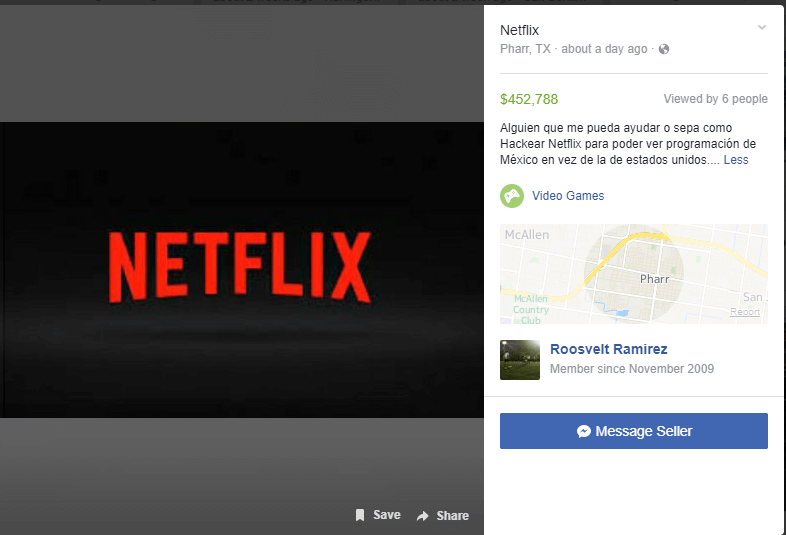 Got "hackeando" skills? Roosevelt needs your help to crack open Netflix's code so he can watch Mexican Netflix. Don't give Roosevelt none of this "13 Reason's Why" crap! Where's La Fea Mas Bea?? Maria La Del Barrio?? Marimar!? This man needs justice!
"Controles jvc y kenwood" – By seller Martin Chifla, Pharr, $10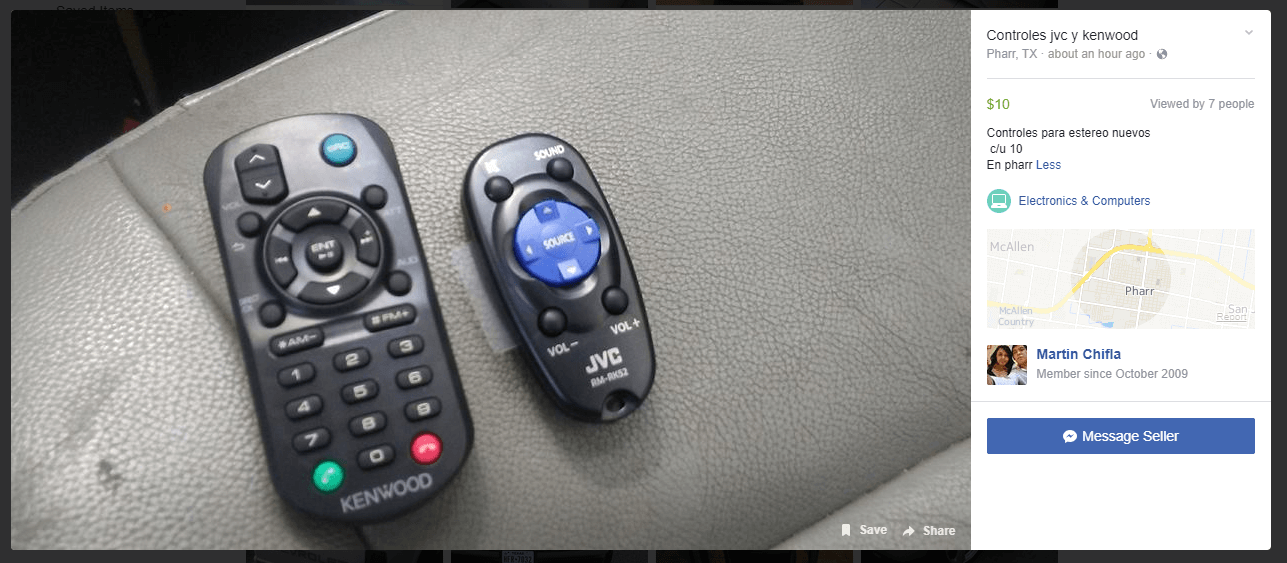 All you'll need to make this work is a JVC AND a Kenwood sound system that matches both of these remotes, exactly. Then you gotta figure out a way how to configure them..somehow. OK.
"EXO Xiumin Standee" – By seller Xochitl Castillo, Edinburg, $5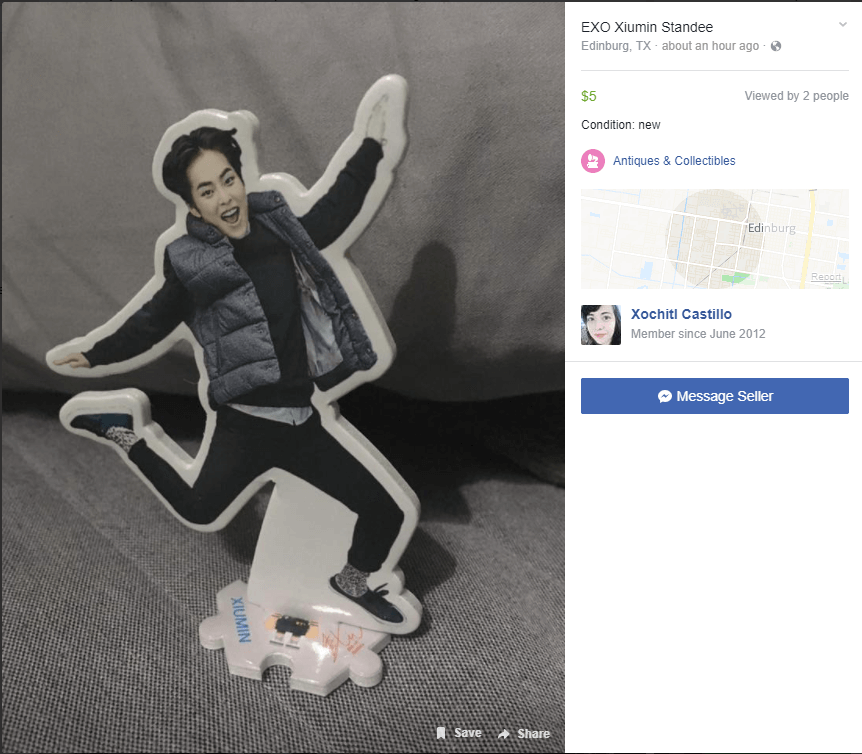 At first, I didn't realize what exactly this was but after a quick Google search, I learned that this guy is a South Korean singer. Guys, we're on the brink of war with North Korea, so anything you can do to support South Korea is a dent in Kim Jong Un's fragile ego. Do your part as an American and buy this Korean person's miniature cut-out.