McAllen PD is currently investigating the circumstances surrounding the death of 24-year-old Juan Elias III of McAllen following an assault in McAllen's entertainment district (17th St.) early Monday morning.

At approximately 12:37 AM, McAllen PD responded to a call for service to the 1600 block of Chicago Ave, claiming that a male was fighting with other patrons and that several persons were holding him down.
According to McAllen PD's news release, "Responding officer(s), upon arrival at this location, determined that the male subject of the (call for service) was on the floor, unresponsive and unconscious." It was at this point that officers began to conduct chest compressions and requested EMS to the scene. EMS subsequently transported Elias to McAllen Medical Center where
McAllen PD's news release did not provide further details regarding the incident and did not name the location where the incident occurred. However, a person claiming to be a relative of Elias posted on Facebook that Elias was allegedly assaulted by staff members, specifically bartenders, at Thirsty Monkey, a bar located at 1613 Chicago Ave., which matches the address block to which McAllen PD had responded.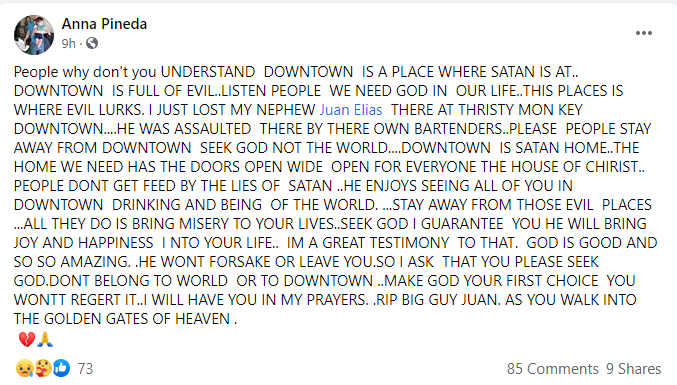 This incident is still under investigation and this story is still developing.